Target:
Motivating medical call center staff in difficult periods
Solution:
Gamified competition project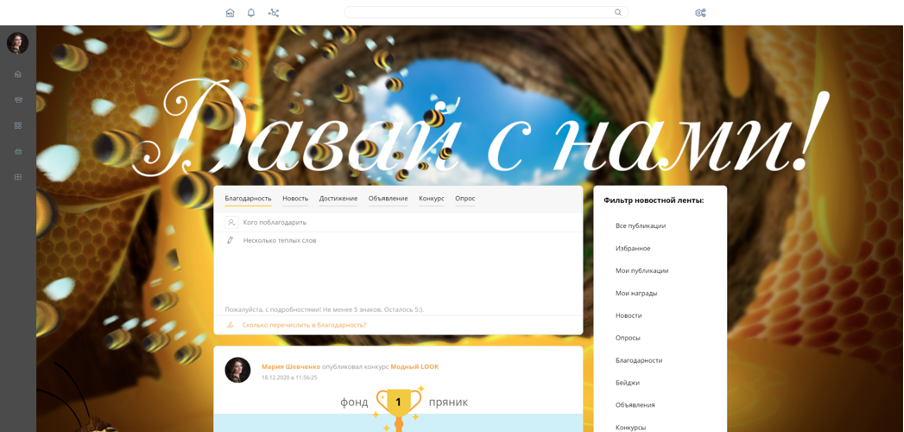 ---
We came to realize that 3 months is not enough for such a project, the guys just got the taste of it. In six months it will be possible to achieve even better results, which we plan to do this year. So to be continued.

Kristina Kupavtseva, HR BP of Sogaz JSC
We regularly launched contests, quizzes and other activities to keep high level of interest among the participants. For example, there were team contests – to come up with a team name, motto, logo, competition for the best New Year's greetings … And quizzes that had more of a "training" idea.

Kristina Kupavtseva, HR BP of Sogaz JSC
---
Results:
KPI growth in terms of the average call duration time and in terms of the conversations assessment: some employees managed to improve their performance by 2-3 times;

Average talktime decreased by 10%;

Positive feedback from the participants – many want to continue the project.
Interesting facts:
KPI results were stunning, for example: the average talk time fell by 10% to achive it usually it takes 4-5 months, the project managed to do it in 3;
Based on the results of the first month, it was necessary to adjust team rating algorythme, since one of the teams consistently scored first, and it was important to keep the competitive spirit of the participants;
The working day for the employees of the medical call center is very intense, but yet they found time – including before and after the working day – to visit the platform, send ""thanks"", take part in a quiz or a competition, etc.
Other success stories of our customers