Case
Corporate social network for communication,
stimulating creativity among the employees
All cases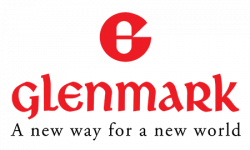 Glenmark is an internationally integrated pharmaceutical company focused on the research and development of innovative drugs
www.glenmark-pharma.ru/
Target:
Create a space for communication, exchange of experience, announcing corporate information to all employees, as well as to engage them in offering new ideas, taking challenges and other activities.
Solution:
Corporate social network with its own unique currency, thank-yous and mascot.
---
We considered launching a corporate social network several years ago, but for some reason it did take off. And this time I was very afraid of some pitfalls, bad surprises, restrictions, but – and thanks to the Pryaniky team – colleagues went to meet us halfway in our wishes for customized improvements.

Maria German, HR Business Partner
We do not post anything confidential on GlenSpace – this is a platform for informal, but near-business interaction

Maria German, HR Business Partner
---
Result:
Almost immediately after the launch, a survey on the usability of GlenSpace was conducted. And right at the beginning of the project, the result was – 87%!
Interesting facts:
With activities on GlenSpace, various creative photos/videos from employees were collected, which contributed to content for the annual meeting – and this came a very uplifting, emotional setting for the annual meeting;
As part of the wellbeing program at GlenSpace, there is a group called "I lead fit" – it hosts a sports challenges, in which anyone can take part. The bottom line is that people there publish their sports goals and photos of sports achievements: from training, "before-after" indicators of weight, support each other, click like, comment.
Other success stories of our customers