Corporate social network modules
Live feed
A single communication center where employees can:
share news
create polls
discuss important events
share documents and files
thank each other
tell about their achievements
and more…
A social network can be implemented as a separate portal or a bunch of separate modules embeded into existing corporate solutions.
---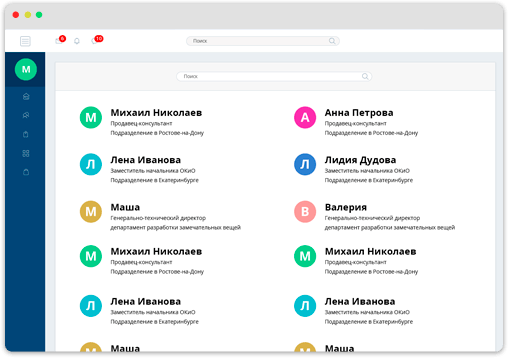 Employee handbook
A single online catalog with all the information on colleagues – it is easy to find a phone or email, find an expert on important issues or determine who brings sweets to the office next week.
---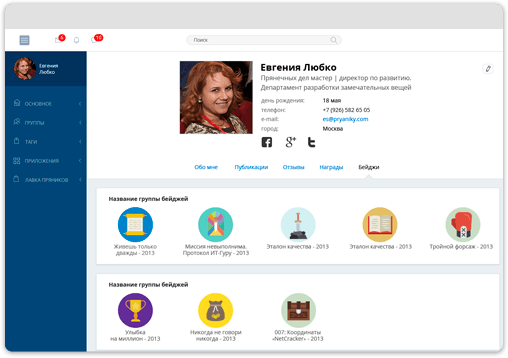 Employee Card
All employee data in convinient form:
personal information
contacts
achievements profile
It is possible to configure synchronization with internal systems (Active Directory, 1C, SAP, etc.), as well as data loading via Excel.
---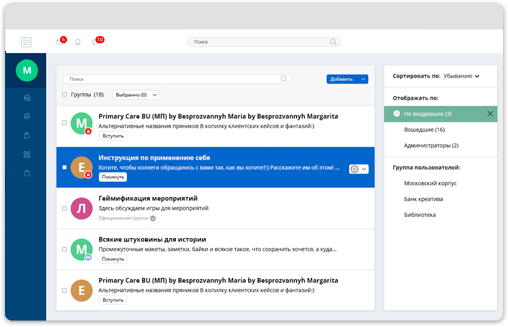 Groups
Groups can be:
public: list of participants, content is available for all social network users;
private: with only some general information about group available for non-participants;
or even hidden, available only for admins and group participants;
---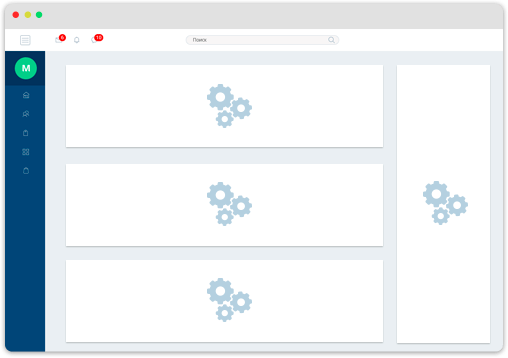 Easy content managment
We have provided opportunities to place additional information within your corporate network.
banners and advertising units
wiki pages for for quick direct access to important information
In general, the content management in the "Pryaniky" network is convenient and pleasant. Try it yourself!