Case
Large-scale gami ed motivational program -
"Civilization: build your own state"
All cases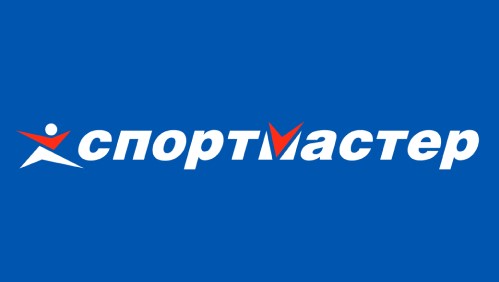 Sportmaster is the largest Russian retailer that combines retail outlets and an online store, selling wide range of sport goods for the whole family. Ranked first in the overall statistics of sales of sports goods in Russia.
www.sportmaster.ru/
Target:
Bring the existing system of numerous competitions for 15,000 employees across the country to a unified exciting motivational program
Solution:
Virtual corporate game with its own currency, badges and achievements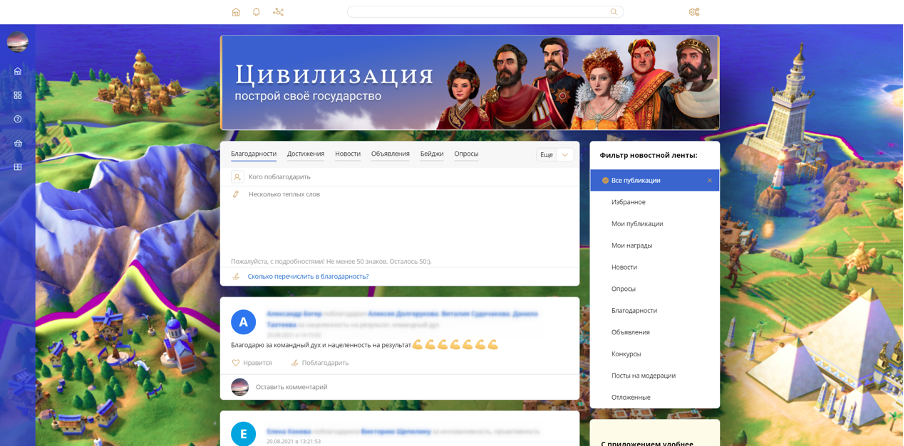 ---
It's a thrill to see when the employees involved in completing tasks that we drew up with for them, and thank you for it.

Tatiana Shpakova, project leader
We needed a large playground, appetizing, featuring game mechanics, to put all our strategic focuses there for the year into it.

Tatiana Shpakova, project leader
---
Results:
The project started in April 2021 and is designed for a year, and therefore the benchmark numbers will come later, but, from the mid-results one can already see the increase in employee engagement: 135 people performed one of the OMNI indicators at the start of the project, now there are already 1300 of them.
Interesting facts:
Some of the prepared tasks have not even been announced to the employees, more interesting discoveries lie ahead. And, despite the fact that at least six months before getting mass results, the "second season" of the game is already being prepared;
Game bonuses can be spent in the virtual store material things – sports equipment (of course!), online certificates, and non-material: an informal meeting with the management, a coach session, etc.;
The announcement of the game for Sportmaster took place in their Vkontakte group, with the help of a promo video. Numerous questions began to pour in (despite a special support line), and colleagues decided to keep a regular "Diary" of the project – publish digests with the results, answers to the most popular questions, thank the initiative guys who report bugs and suggest improvements.
Other success stories of our customers