Case
Meet the doubled
annual plan
All cases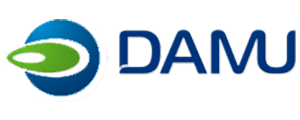 Entrepreneurship Development Fund "Damu", has been operating since 1997. Main areas of activity: assistance to small and medium-sized businesses and work in financial (lending) and non-financial (training) areas.
https://www.damu.kz
Target:
Meet the doubled annual plan.
Unite scattered branches.
Revive dormant enthusiasm of employees.
Solution:
Package gamification solution: a full-fledged game with a vivid metaphor enhanced by training events, featuring Orange-Apple as a gamification partner.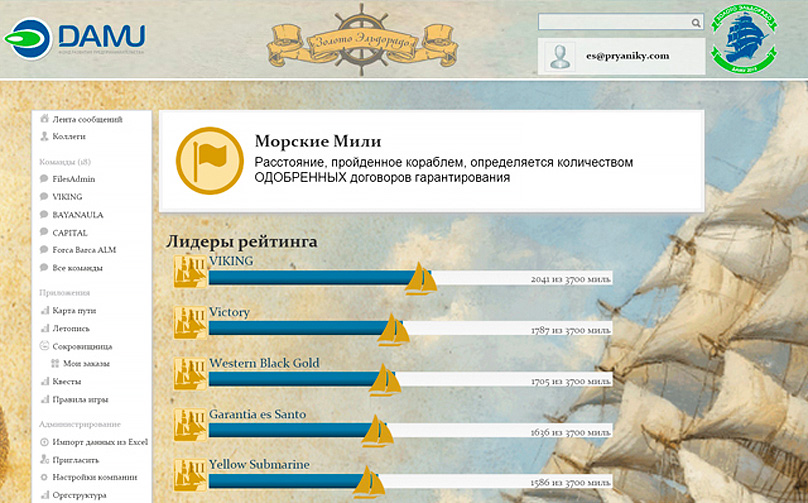 ---
The main effect of the game, I believe, is expressed rather not in numbers, but in feeling of communion among the people in the branches and head office that the has given us. We felt like a close-knit team, having spent 8 months as crews of in-game frigates and knowing that the final result depends on the contribution of each "sailor". A fundamental shift in the company culture towards teamwork, solidarity and unity is the main achievement of the game, and with it we can now achieve even better results

by Nurlan Akshanov, Managing Director and Director of the Guarantee Department of the Damu Fund, aka Hernando Cortez
Previous
Next
---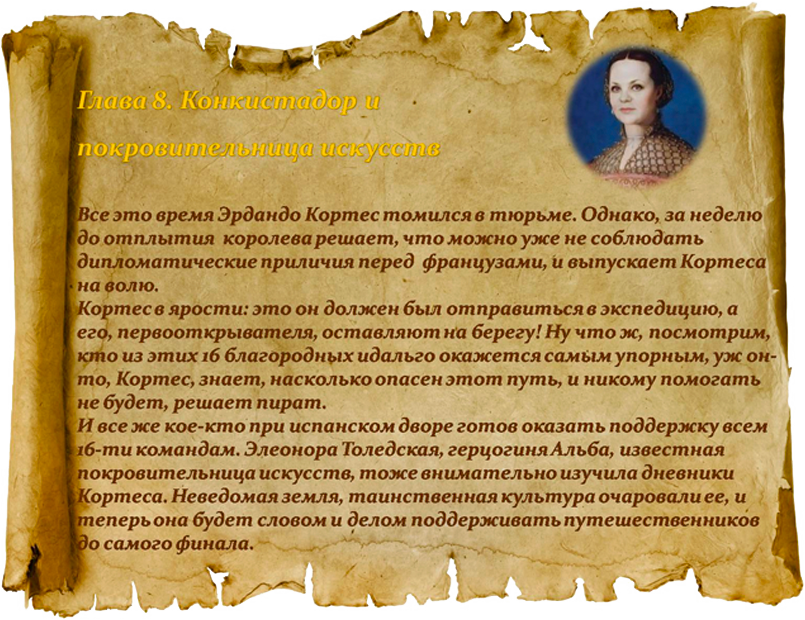 Results:
Objective: to approve 1000 projects per year. For comparison, in the previous 4 years of the Fund's work, about 700 projects were approved in total. As a result of the game, 1101 projects were approved – this is hit an absolute record despite the budget cuts, devaluation and other difficulties.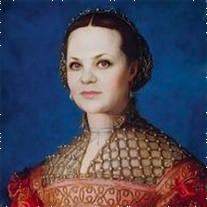 The most inspiring thing and the most worrying at the same time was participation of people, the fact that they joined our new quests again and again, perceived them as an adventure, and struggled to win, not losing enthusiasm either from currency fluctuations. nor from budget cuts?

by Yulia Khobot, PR specialist of the Marketing and International Cooperation Department of Damu, aka Eleonora Toledskaya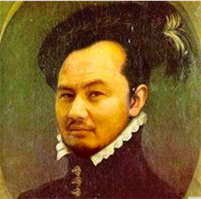 Nurlan Akshanov, the director of the guarantee department, cannot tell the employee: "What are you, a weakling, can't you do two projects a month?", but the pirate Cortez can express himself in the game: "What are you, a rookie, as if you stepped on board yesterday and do not know how to do it?" – and people are not offended, but on the contrary, they become more active.

by Nurlan Akshanov, Managing Director and Director of the Guarantee Department of the Damu Fund, aka Hernando Cortez
Interesting Facts:
The game had a verified dynamics: new quest on Mondays followed by fresh ratings uploading on Tuesdays, Wednesday – dedicated to "cultural and historical" content: chronicles, stories, legends, Thursday – intermediate results of the Monday quest, Friday – positive motivators.
Besides the main target, a number of additional ones were also achieved – within the framework of quests in the context of gamified navigation. Thus the quest "100 pearls of the Maghreb" helped to come up with really difficult test questions on the knowledge on guarantee programs, and the quest "Autumn Hurricanes" – to carry out certification.
---
Moduls:
Other success stories of our customers