Case
Reward & recognition - appreciate
and value your employees
All cases

Multon is a Russian company producing juices, nectars, fruit drinks, purees and juice drinks. Founded in St. Petersburg in 1995 in 2005 became the principal unit of Russia's Coca-Cola juice business.
www.multon.ru
Target:
Rebuild the corporate culture for employees so as to motivate them to think innovatively and new ways of problemsolving.
Solution:
Corporate platform with informational content. Corporate currency and badges.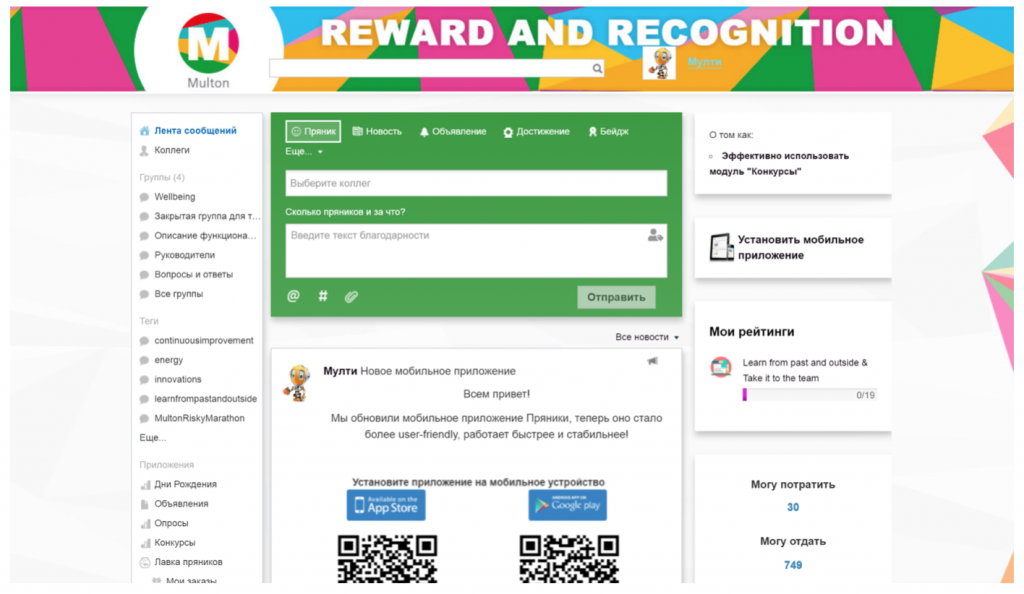 ---
For me it was amazing how very few cases of gamification for the development of a corporate culture there were – not competitive stories on KPIs in sales, etc. For me it was a kind of challenge and I am glad that I was up to it.

by Anna Rusakova, Capability Development Manager, Multon
Previous
Next
---
Results:
After 2 years, the project managed to change the culture of a stable company with a long history to an innovative one. Each employee can easily answer what an innovative culture means and why Multon is an innovative company.
Interesting Facts:
Recognition on the platform rases profles of employees, references are made at large meetings, they get into the focus of the management;
Bonuses for contributions to the development of a team or project are not related to KPIs.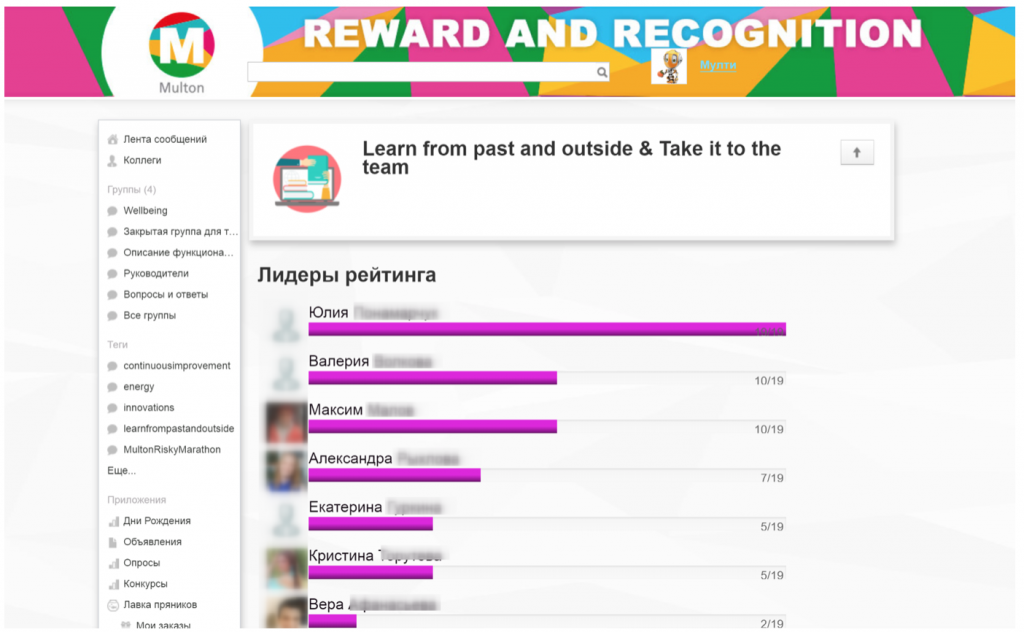 ---
Modules:
---
"Pryaniky" has become a platform for us on which we have been able to build a transparent process of micro-rewards for the manifestation of innovative behavior.

by Anna Rusakova, Capability Development Manager, Multon
And the most inspiring thing is the number of requests from colleagues from other companies of the Coca-Cola group about our experience, about how we manage to sustain such a high level of recognition and mutual support, in which the merits of employees are transparent and visible to everyone

by Anna Rusakova, Capability Development Manager, Multon
Previous
Next
Other success stories of our customers