A platform where employees could freely express all their ideas and proposals, which would then become goals and give concrete results. Moreover, not only to express, but also to discuss, expand and elaborate the ideas, as well as dismiss as unfeasible.
Corporate social network featuring the "Exchange of Ideas" module.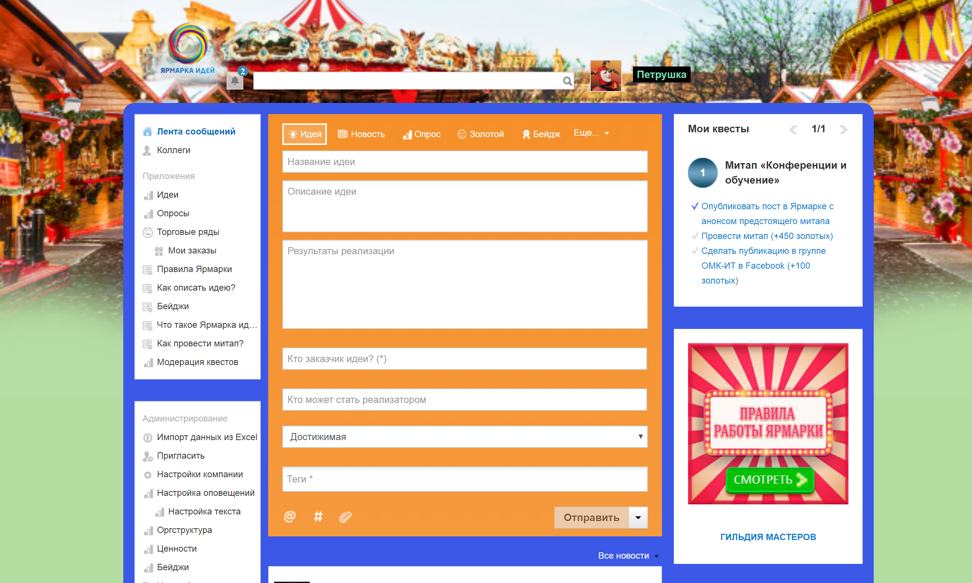 Official figures are not disclosed, but, according to OMK IT, investments in the platform have paid off many times over.